Start your gaming journey with Griffin
Flash Sale!
For a limited time only, save $160 on Griffin! Intel Core i5, NVIDIA RTX 4060 graphics, and fully customizable RGB lighting for the perfect gaming setup!
Offer available while supplies last.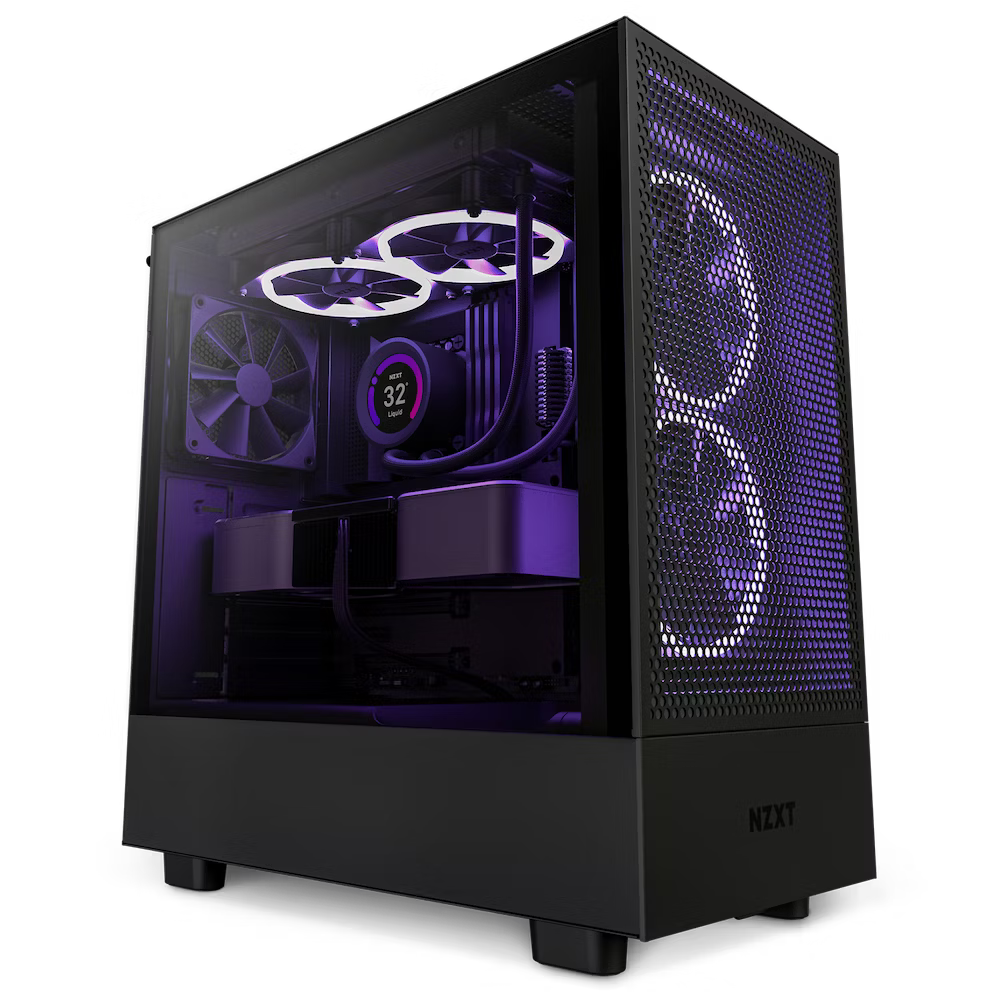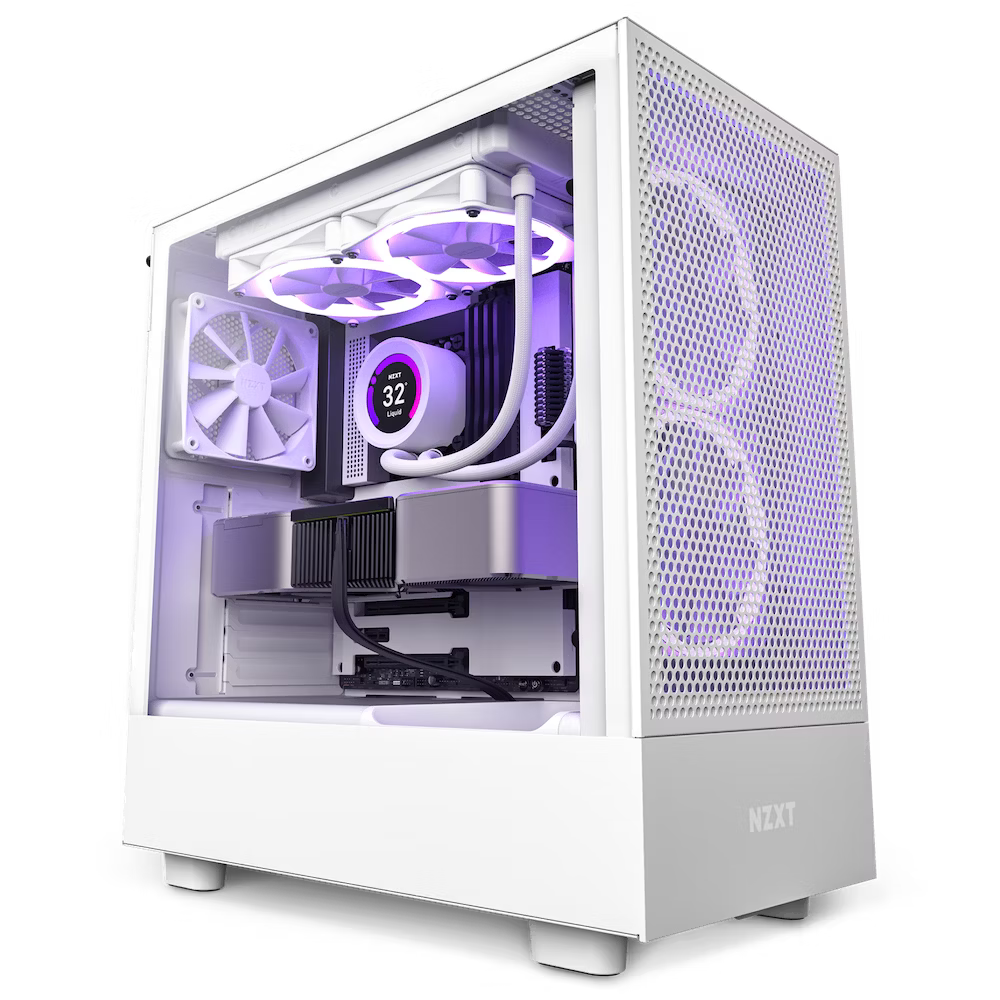 Start your gaming journey with Griffin. Featuring an Intel Core i5, NVIDIA RTX 4060 graphics, solid state storage and onboard wireless, Griffin is the perfect system to enter the fray.
Specifications:
Case: NZXT H5 Flow
Processor: Intel Core i5-12400
Motherboard: B760 D4 ATX (WIFI)
Memory: 16GB DDR4 3600
Storage: 1TB NVMe M.2
Graphics: NVIDIA GeForce RTX 4060 8GB
Power Supply: 650W 80+ Gold
Cooling: NZXT T120 RGB
Additional Case Fans: 3 x NZXT F120 RGB Core
Networking: Onboard (WiFi, Bluetooth)
Operating System: Windows 11 Home
* Images may vary from final product.
---
CORE SERIES
A build for every budget
Our Core Series offer the perfect systems for your budget and needs. Explore our Core Series to find the right PC for you.
Shop Core Series
THE SKYFORGE DIFFERENCE
All of our PCs are...
We pride ourselves on the quality of our builds. Learn about some of the ways we stand out from the competition.
Built By Experts
Our PCs are built by our team of experts. Each system is built, tested, and cable managed to perfection. Each system is signed off on our 100-point checklist.
Use The Best Components
We pride ourselves on using quality components. Your Skyforge PC will always be built with hand-selected components from the best manufacturers.
Optimized For Performance
We optimize all of our systems for maximum performance. Whether you're gaming, streaming, or rendering, your Skyforge PC is guaranteed to deliver.
Shipped With Care
All of our systems are double-boxed, with ample packaging inside to make sure your system arrives in excellent condition. Your order also comes with shipping insurance, free of charge!
Supported For Life
We strive to go above and beyond for our customers. We support you for the life of your build, and are always happy to help when you need us.
Backed By Warranty
Sometimes things don't go as expected. We offer a comprehensive 2 year warranty on your entire PC. We also offer extended warranties for peace of mind.
Ready To Ship Builds
Click. Buy. Game!
Looking to get into the game without the wait? Browse through our ready to ship builds! These builds ship within 24 hours!
READY TO SHIP
Skip the wait and start gaming!
View all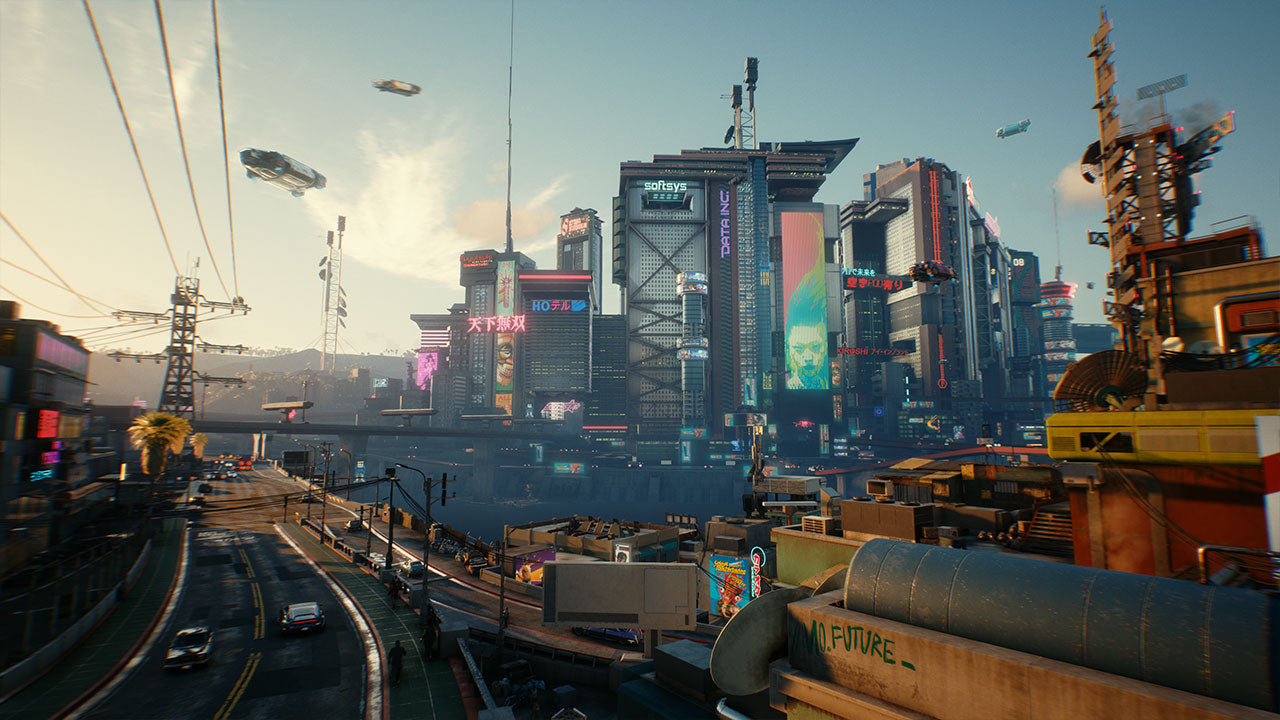 Buy now, pay later!
Pay Later with Shop Pay
Buy now, pay later with Shop Pay, powered by Affirm. Select Shop Pay at checkout.
GAMING DESKTOPS
You may also like
View all
PERIPHERALS
Level up your game
From pixel precision mice, to crystal clear microphones, we offer everything you need to take your game to the next level.
View all peripherals
Best components. 2 year warranty. Fast shipping. World-class support.
Reviews
Five years, no issues!
I always used to play my games from my laptop. Since I usually had performance problems while playing, I had to find a solution. That's where I found Skyforge and got my custom built PC. I have been using it for five years without any problems.
Gaming & streaming in one.
My PC was custom built by Skyforge, the process was easy, and the PC is amazing! I love the white NZXT H1 case that I got and everything runs very smoothly! I'm able to play a lot of different games and I get to stream!
Never misses a beat.
Skyforge has built me such a great PC that now I can run any game I want. Since getting this computer I have spent hundreds on games that my old computer would never run and this PC never misses a beat.
Amazing experience!
I have limited knowledge on tech, so I was a bit confused on what I'd need parts wise. But all I had to do was give them a list of things I wanted to do and they walked me through parts that would work for me! Service didn't end after checkout either. They helped me through the setup process.
My son loves his PC!
They built the PC I ordered for my son based on his needs and even delivered it! So nice to work with and my son is totally happy with his new PC!
Great team behind Skyforge.
As a first time PC owner, they walked me through every step of the process and offered me guidance on what was beneficial for buying a PC for the first time. Skyforge has a great team behind it.
Fantastic company!
Skyforge is a fantastic company! I recommend anyone looking to get a PC to hit these guys up, they will not disappoint!
Have questions? We're here to help!
Answers to some common questions. Still need help? Contact our support team today and we'll answer all of your questions!
Do you ship outside of the US?

We currently offer shipping to all 50 US states. We do not ship to Canada or other countries at this time.
How long does it take to receive an order?

Systems that are in stock are shipped same or next business day. If you place an order for a system that is not in stock, most builds are shipped within 7-10 business days. In some cases, shipping may take longer if a component is backordered.
All of our systems come with a 2 year limited warranty. Extended warranties are available for an added cost.
NEWS
The latest news, and announcements from our team.
View all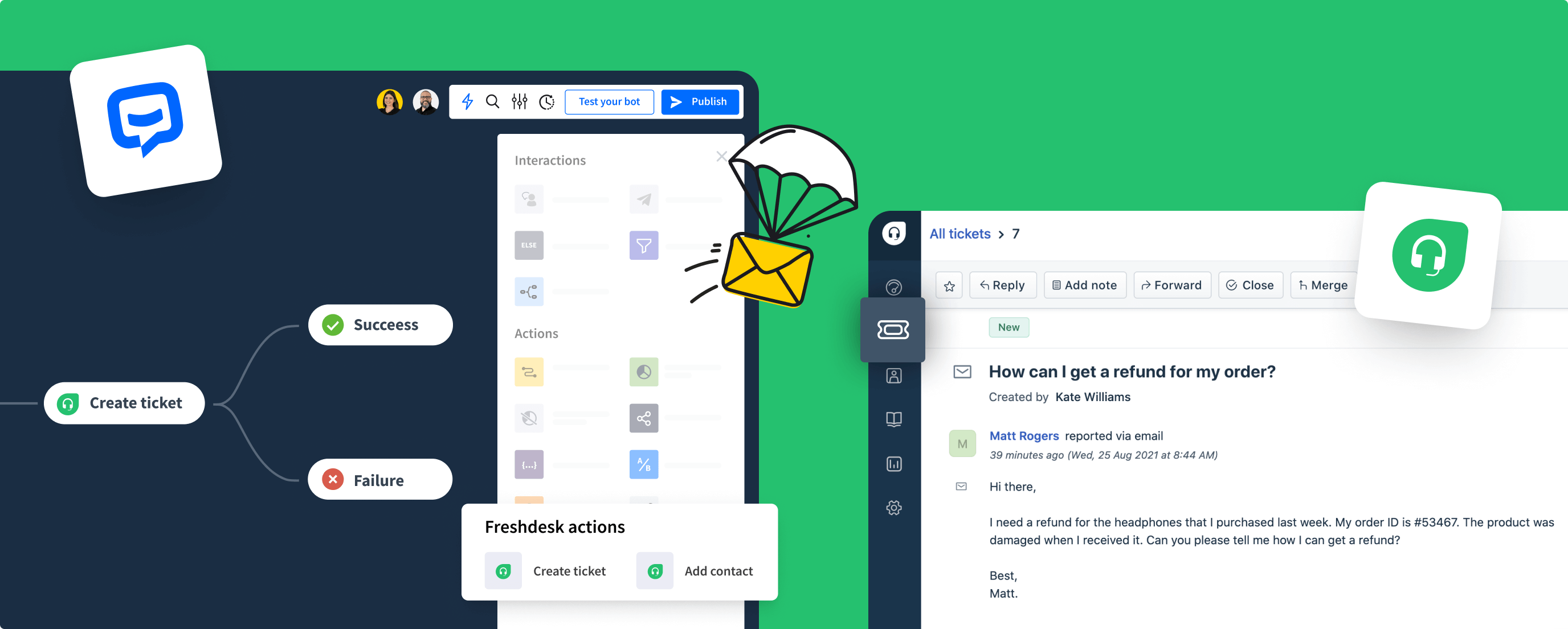 Introducing Our Enhanced Support Services
We're constantly striving to enhance your experience and provide top-notch customer support. We understand that when you have questions or encounter issues, you need quick and convenient ways to g...
We are excited to announce the launch of our Core Series! Core Series features 6 different configurations, each aimed at offering increasing level of performance for modern games.