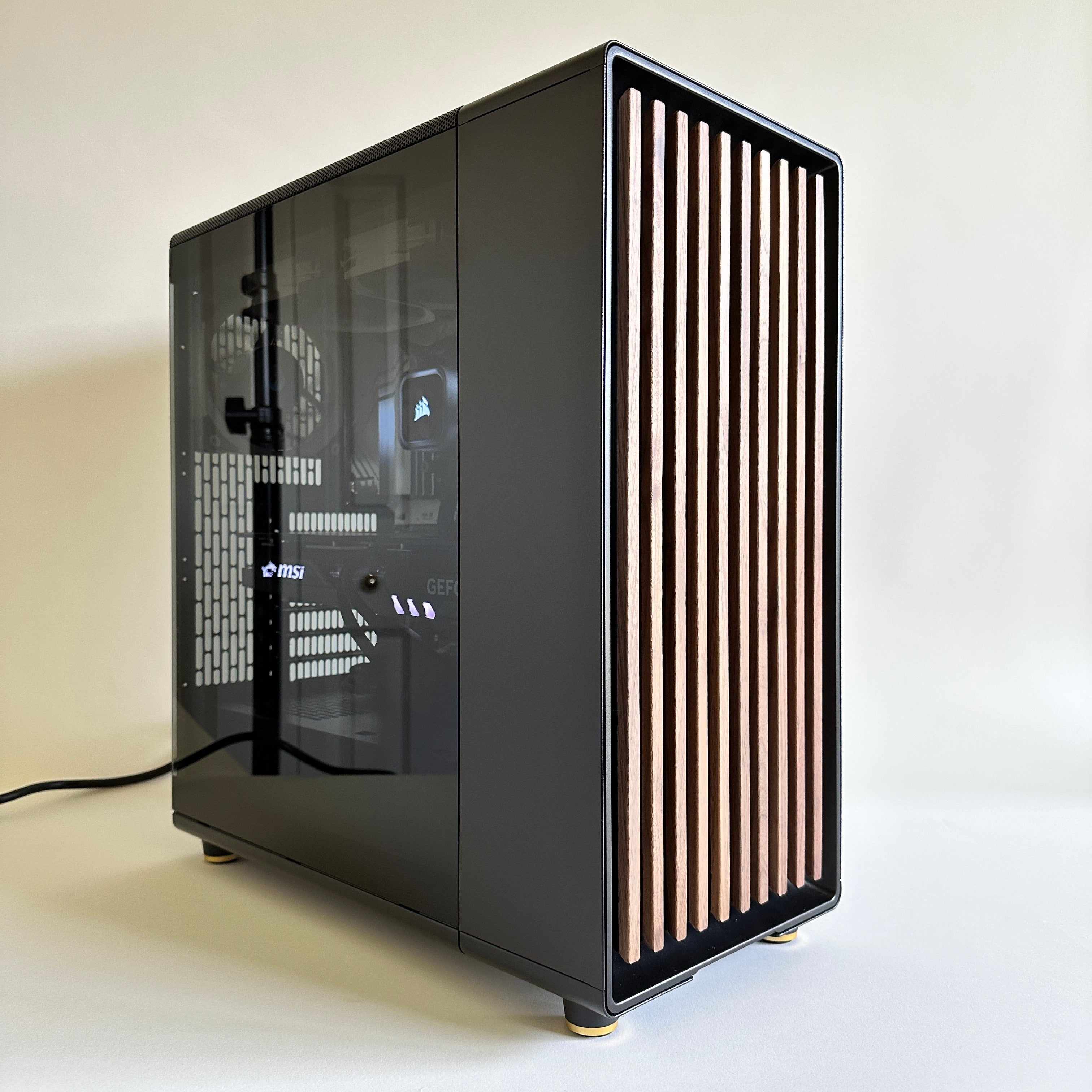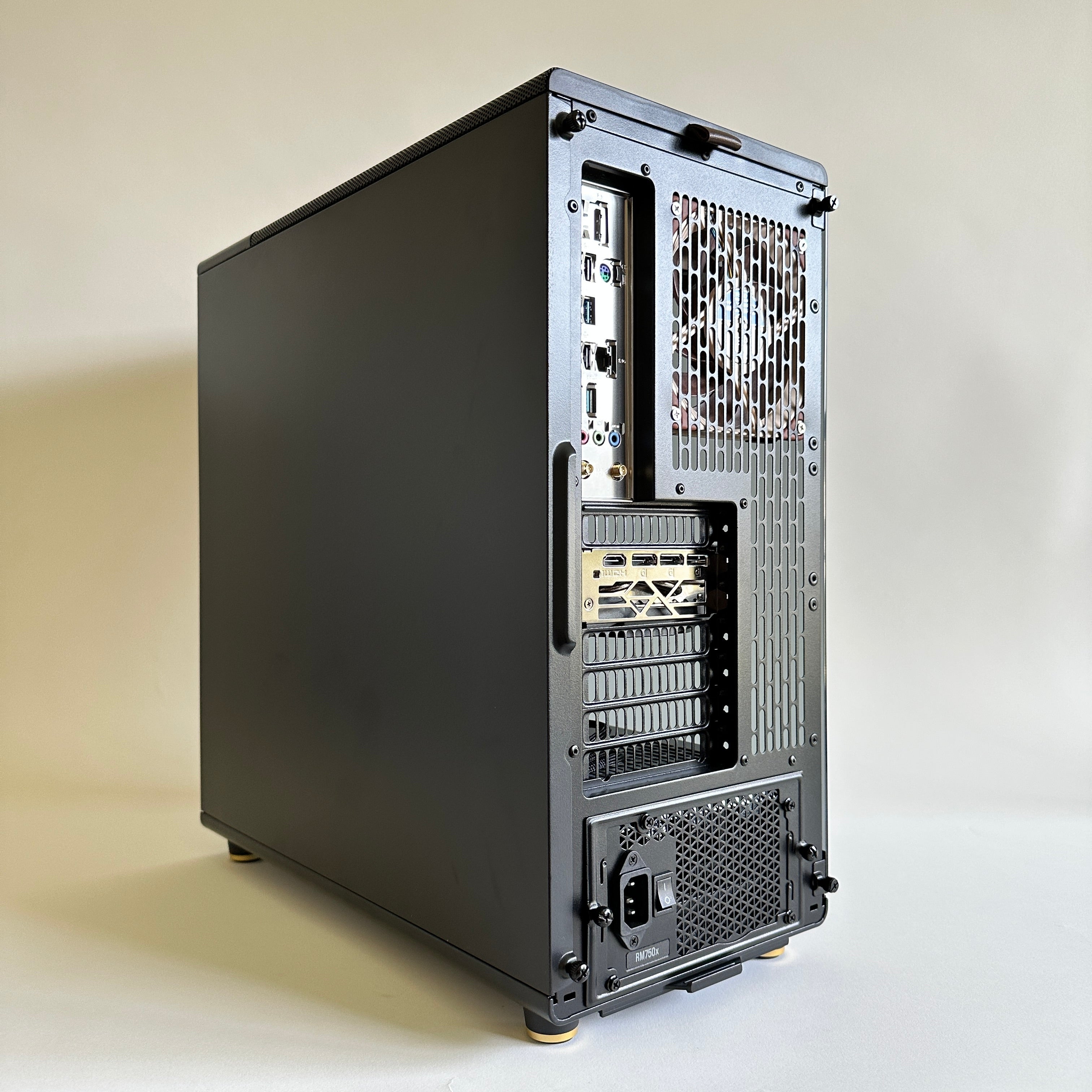 FD North RTX 4070 Gaming PC - JTLJE1F
SKU:
---
Don't miss this amazing PC! This system features Intel's 13th generation i7-13700K, DDR5 memory, NVIDIA RTX 4070 graphics, and a spacious 2TB NVMe solid state drive for all of your favorite games.
Featuring Corsair's H100i ELITE RGB liquid cooler, and Noctua's state of the art NF series fans for a total of 5 fans, this build is guaranteed to offer excellent cooling.
Connect your way. Onboard wired LAN (ethernet) and the latest WiFi 6 for blazing fast speeds, and Bluetooth 5.2 for all of your devices.
Details

Blazing fast, unlocked, 16-core i7 processor
RTX 4070 with 12GB of vRAM for graphics intensive games
Fast DDR5 6000 MHz memory for excellent multitasking
Total of 5 with ventilated panels for excellent cooling
Liquid cooler with customizable RGB lighting
High-quality Noctua fans with low noise and vibration
High capacity SSD for storing large games and applications
Latest WiFi & Bluetooth for excellent connectivity
Specifications
Case: Fractal Design North (Charcoal)
Processor: Intel Core i7-13700K
Motherboard: ASUS Z790-P PRIME WiFi
Memory: G.Skill Ripjaws S5 32GB (2 x 16GB) DDR5-6000
Storage (Primary): Western Digital WD Blue SN570 2TB NVMe (M.2)
Graphics: MSI GeForce RTX 4070 Gaming X Trio 12GB
Power Supply: Corsair RM750x 750W 80+ Gold
Cooling: Corsair iCUE H100i RGB ELITE
Additional Case Fans: Noctua NF-F12 (x2)
Additional Case Fans: Noctua NF-A12x25
Networking: Onboard; WiFi 6 & Bluetooth 5.2
Operating System: Windows 11 Home
OTHER PRODUCTS
You may also like